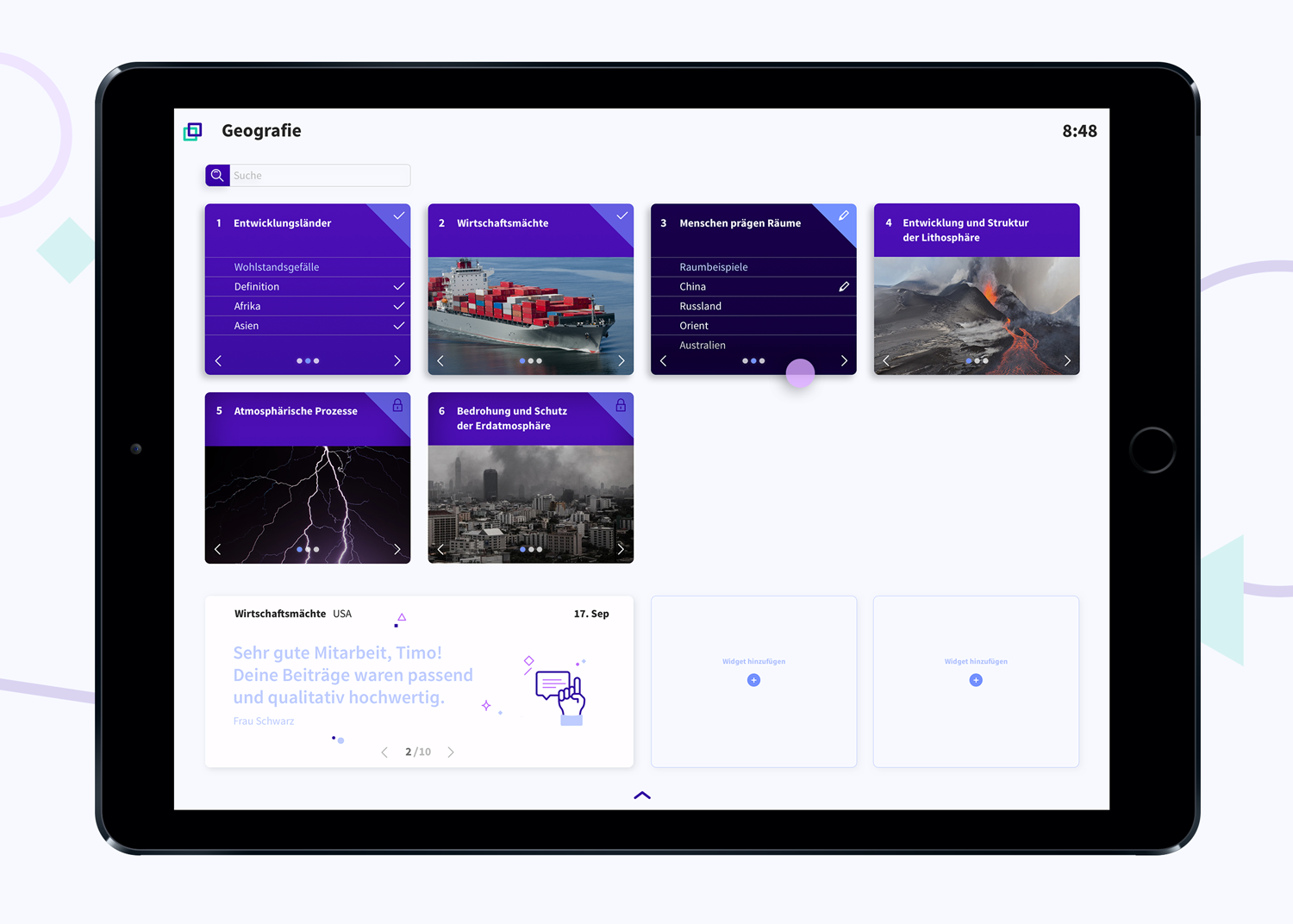 Institutional education ex
ists to prepare its learners for their future in an increasingly technologized and globalized world. Therefore it lacks in an integral and digital system with a student-centered orientation
. To that, teaching and learning materials often are dated. 
A digital solution allows a more selective, easier and faster implementing of content in comparison to analogue formats. 
Cross-curricular links, a simplified management of the everyday school life, automated feedback or personalized learning processes which fit the students individual needs are also possible with the usage of modern technology. 
The concept includes a scaleable system on school subjects, years and educational systems. In one consistent environment the editing of the content of all subjects takes place. The result is a collection of principles which offers discipline-specific accesses and overall standards at the same time. This builds a frame for digital learning.
The digital device works as a tool in the center of the workplace but is not the universal tool – still, there are other utensils like pen and paper or laboratory equipment in chemistry which should not be displayed or replaced digitally. An external keyboard offers the biggest working surface on the screen as possible. In this example, the concept is shown on the iPad Pro. Laptops and other tablet PCs are thinkable as long as a comfortable screen size and compatibility are given.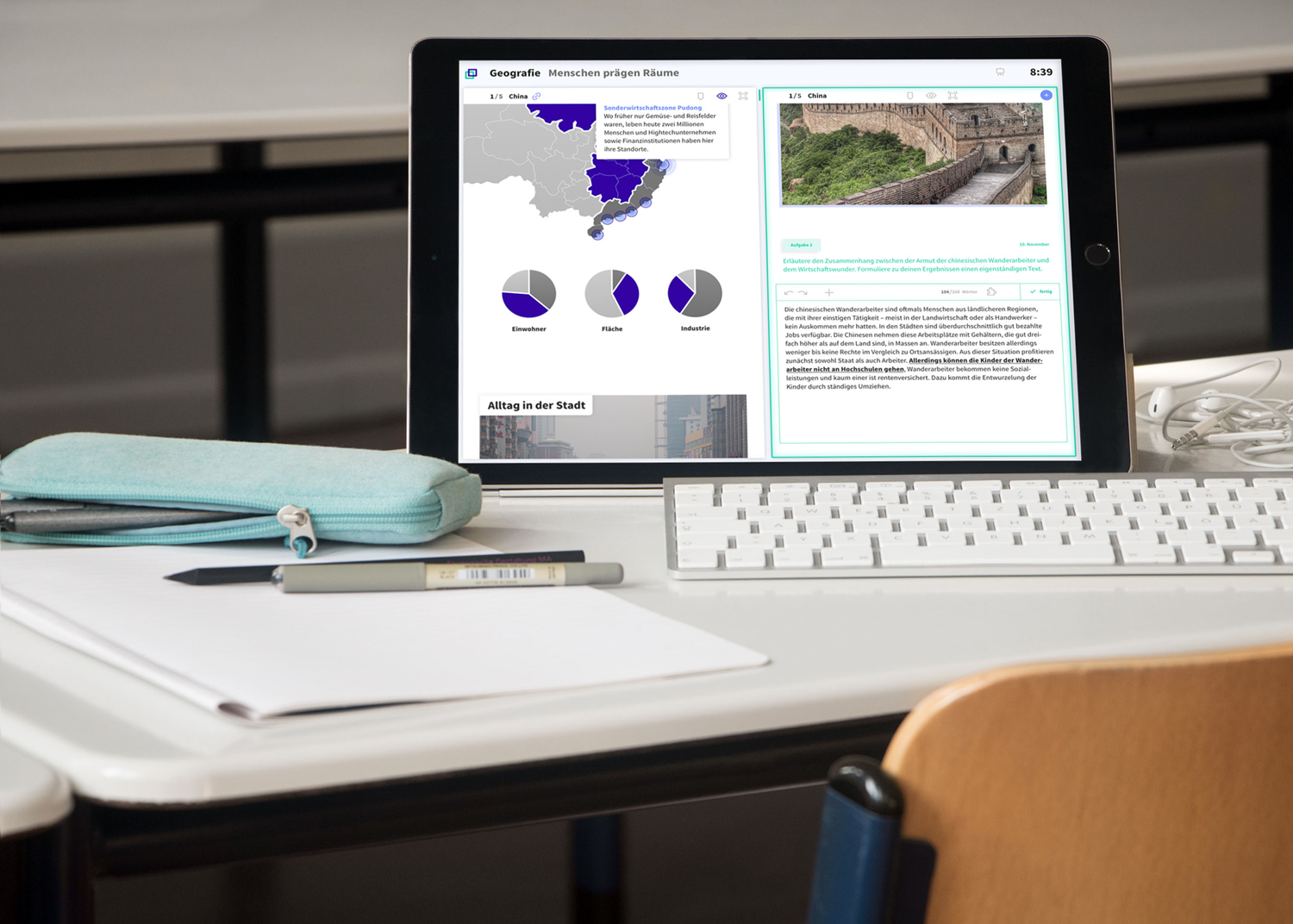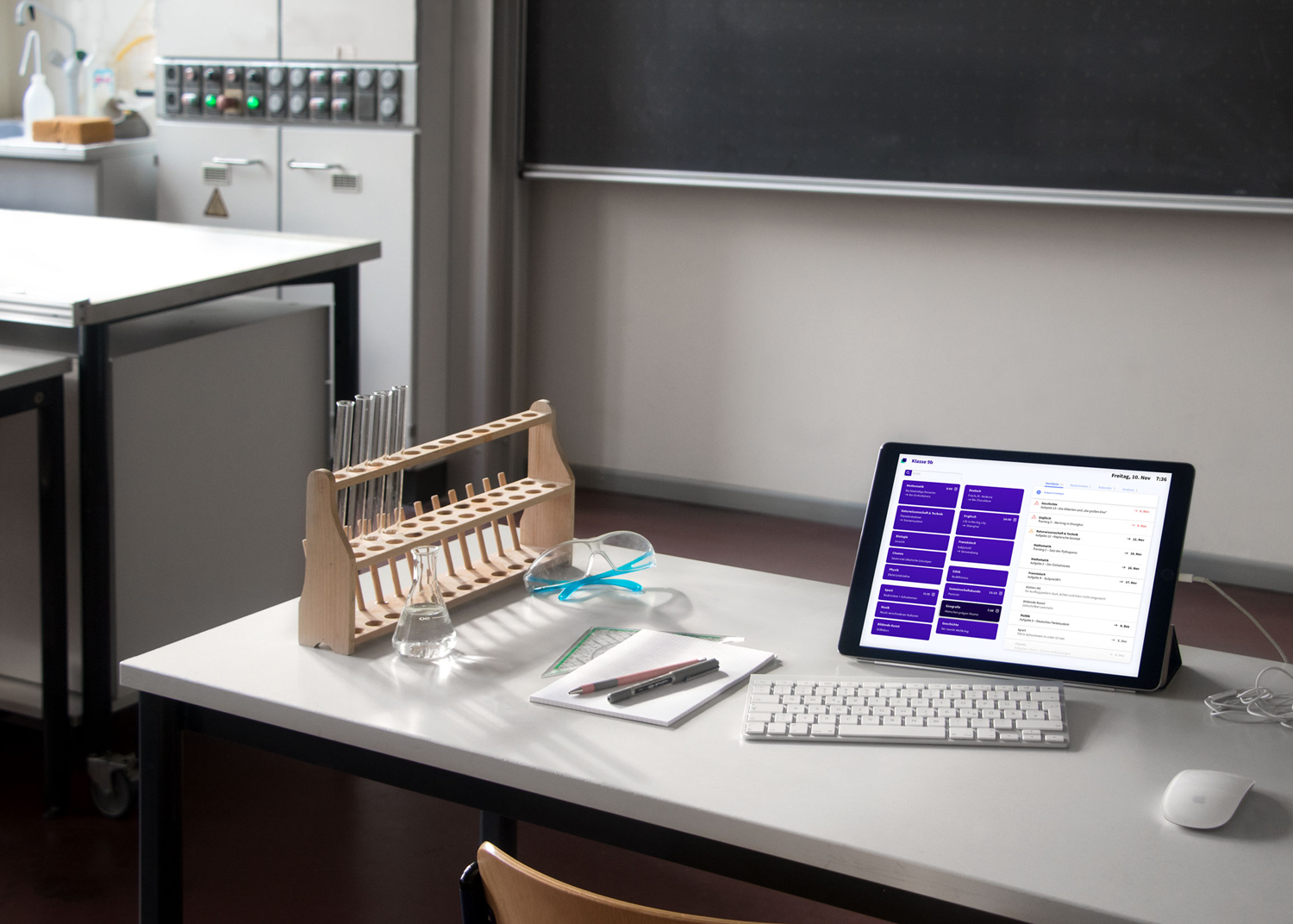 Use Case 1 – Geography: Knowledge transfer and exercises
Use Case 2 – Maths: Personalized feedback 
Use Case 3 – Politics: Extras and Collaboration
The icons represent some of the interface's functions and tools. In greyish colours they are inactive and get violet with a blue filling when activated.