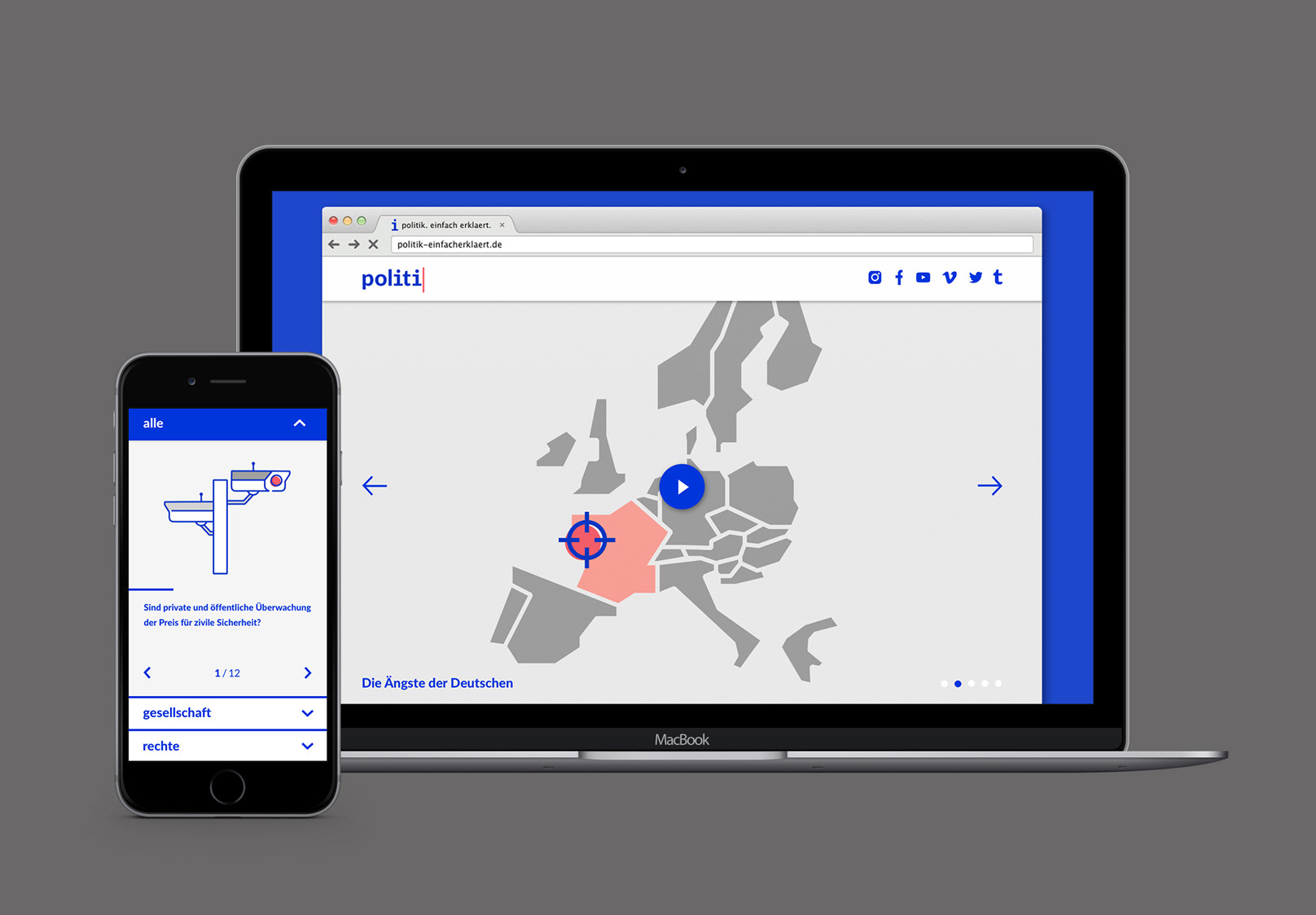 POLITIK. EINFACH ERKLÄRT.
Education is always the basis for an opinion-forming process, which leads to decisions and actions. The idea of "politik. einfach erklärt." – a digital education concept is to explain latest sociopolitical issues in concise and informative videos. There is an urgent need to emphasize the importance of political topics, to make them more interesting and accessible for the target audience of digital natives.
Therefore the short animations can be watched on social media channels of "politik. einfach erklärt." to enable discussions and a community as well as on the website where you can look all the spoken text, data and sources up. It's important that young people growing up in a world with fake news and chat bots learn to don't trust anything on the internet.